Sometimes it's finals week AND it's short-staffed in the ER...
....and no matter how hard you try to "have a good attitude" and not stress, you're really stressed....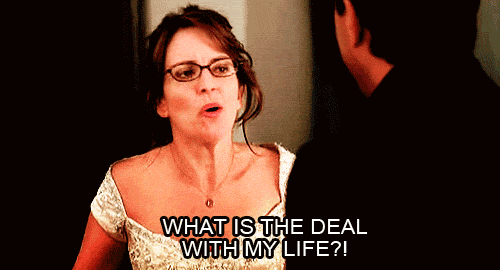 And sometimes you want to just crawl into a ball and wait for everything to go away.
But, alas..
you are an adult person and you must handle yourself as such.
Why, yes. I am addicted to 30 Rock. Please and thank you.
Bonus stress-relieving clip: